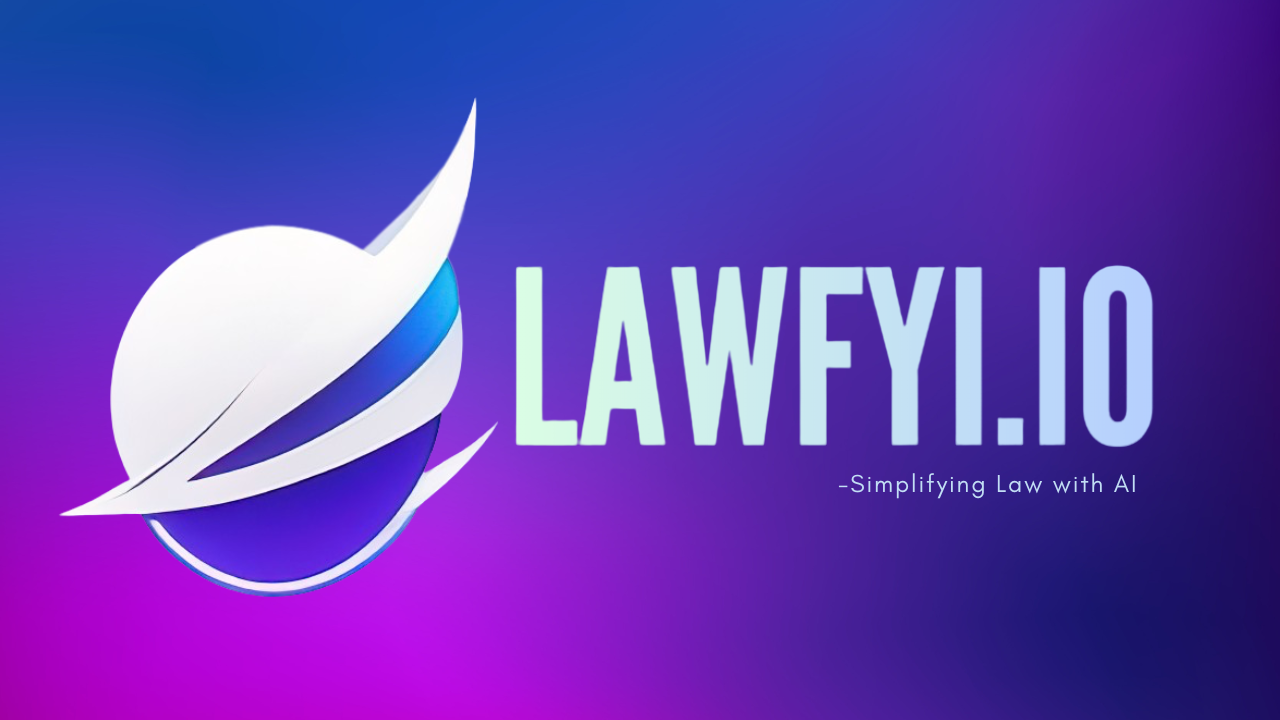 In an era defined by digital innovation, artificial intelligence (AI) has become a transformative force across industries, shaping the future of countless sectors. One such sector is the legal industry, where the rapidly evolving AI landscape is carving out new opportunities for efficiency and accessibility. A key player in this evolution is Lawfyi.io, an AI company designed to make legal research more efficient and rights awareness more widespread.

Lawfyi.io offers two unique and highly resourceful products that leverage AI to benefit both the general public and legal professionals. The first, a chatbot aptly named Lawfyi Chatbot, aims to democratize legal knowledge and empower individuals by allowing them to understand their rights more intuitively. By prompting the chatbot with a problem such as "Someone cyberbullied me," users receive comprehensive responses outlining the necessary steps to take, as well as relevant laws and sections applicable to their situation.
The chatbot is a powerful tool, making legal knowledge freely available and accessible to the general public.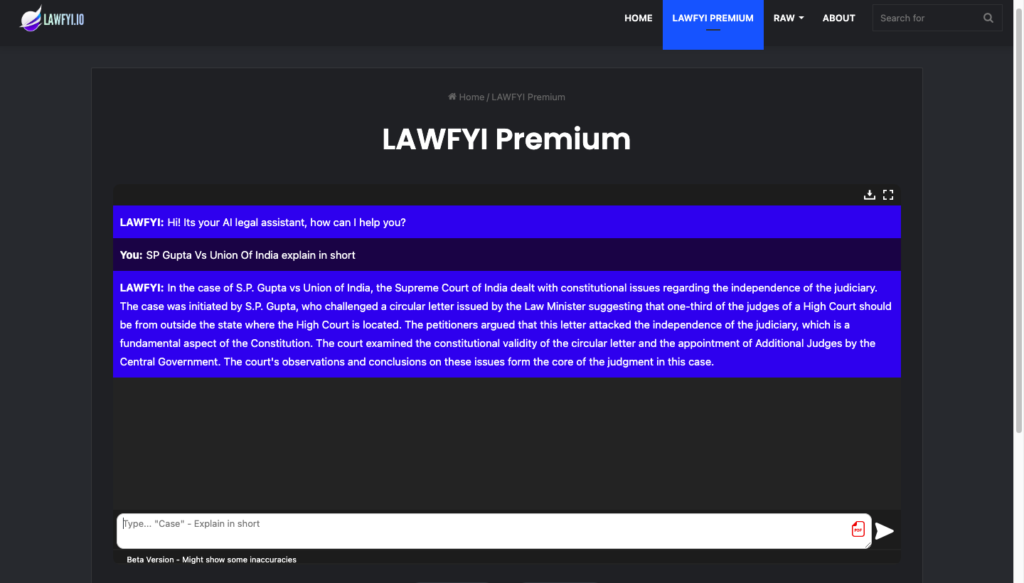 The second product, Lawfyi Premium, is a game-changer for those connected to the legal field: law students, professors, advocates, CAs, and anyone requiring advanced legal knowledge. This tool offers an innovative approach to understanding complex cases and laws, customizing its responses according to user prompts. Whether you wish to understand a case in brief or in a 10-point format, Lawfyi Premium will cater to your unique needs.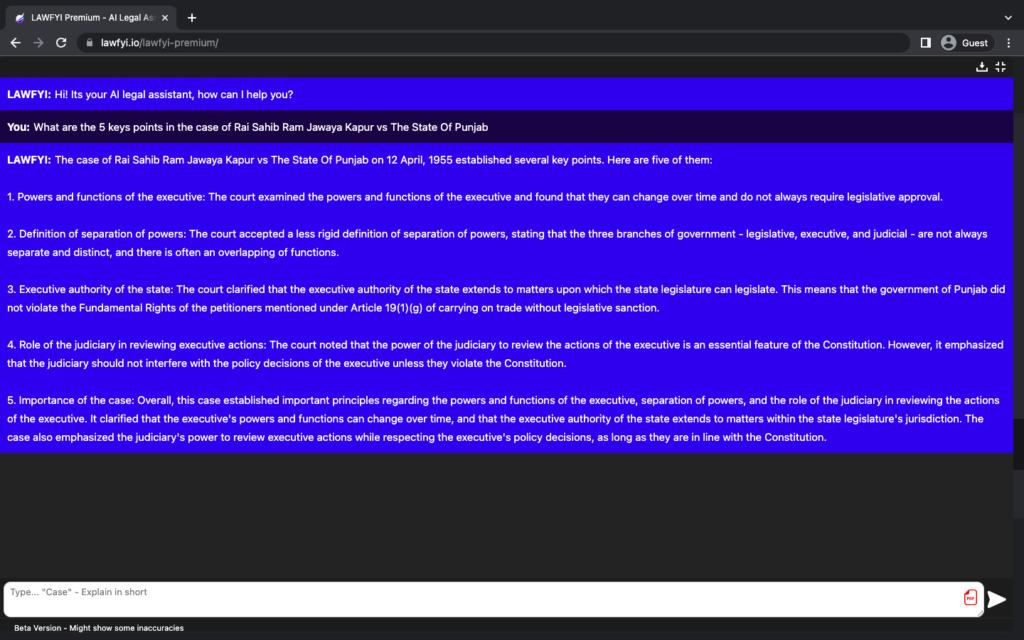 Not only does this tool demystify complex laws by translating them into simpler language, but it also boasts a highly functional PDF reader.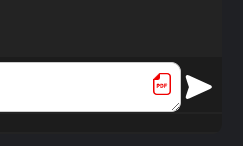 Users can upload PDF files, which could range from basic legal documents to extensive case files, and the AI will interpret them. It then advises what arguments should be presented in court and which laws and sections apply. This feature makes the daunting task of legal research easier and less time-consuming for advocates, enabling them to concentrate more on the pursuit of justice.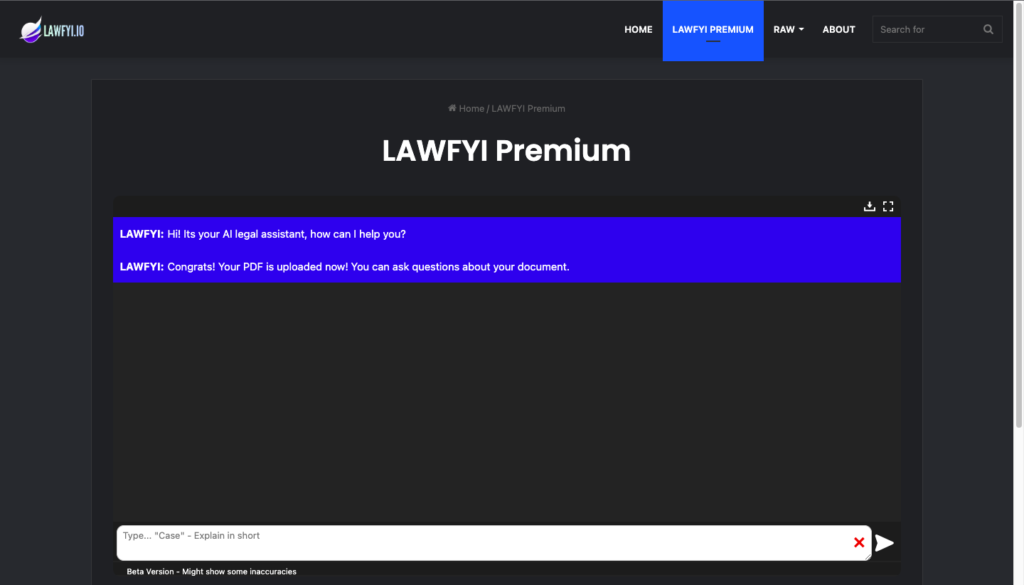 Moreover, legal professionals can use this tool to review documents like agreements and deeds, detecting potential pitfalls or unfavorable clauses that could have negative implications in the future. By digitizing this traditionally manual process, Lawfyi Premium not only saves valuable time but also enhances accuracy and thoroughness.
Behind this groundbreaking product is Kshitij, a law student lives in Gujarat Vadodara whose vision and hard work have brought Lawfyi.io to life. The product has been deployed for phase one and the feedback of the users so far has been overwhelmingly positive, with users finding the tools both useful and revolutionary.
Lawfyi.io stands as a testament to the boundless potential of AI in reshaping traditional industries, making them more accessible and efficient. By empowering individuals with the knowledge of their rights and equipping legal professionals with smart, time-saving tools, it is setting new standards for the legal industry.
As ambitious as it is innovative, Lawfyi.io shows no signs of stopping. The team behind the AI-driven legal platform promises many more features are in development, eager to continue pushing boundaries and delivering tools that will further empower its users. As we anticipate these exciting advancements, Lawfyi.io is set to further cement its position as a key player in the intersection of AI and the legal field.
For a first-hand experience of the transformation Lawfyi.io brings, visit https://lawfyi.io/. Here, you'll find a platform that promises not just the evolution of legal research, but a revolution in legal system accessibility and efficiency.
In conclusion, Lawfyi.io isn't just a handy AI tool; it's a force of innovation that has the potential to revolutionize legal systems around the globe. As we navigate through the digital age, it is certain that Lawfyi.io will continue to transform the landscape of legal research and knowledge, making the law more accessible for everyone.