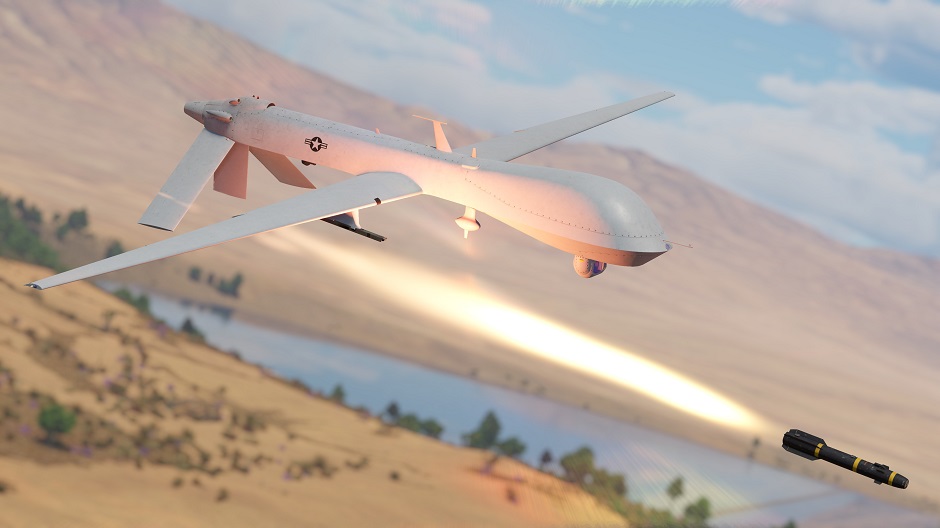 Yes ! Future warfare weapons now have alternative possibilities thanks to the defense industry's expanding automation and technology. The advanced nations are constantly adding remote & robotic weapon systems to their defensive arsenals in an effort to reduce the human cost of conflict. India is looking into potential future weapons of war while closely analyzing the combat tactics used in current battles throughout the globe.
Indian Aerospace Force and Indian Air Force
In his speech at the 37th Air Chief Marshal PC Lal Memorial Lecture in Delhi on May 5, 2022, Defence Minister Rajanath Singh discussed the intentions for the Indian Defense structure. He urged the Indian Air Force to prepare for future combat, saying that there are various lessons to be learned from looking at some prior conflicts. We may learn a lot from the battles in Syria, Iraq, Afghanistan, and, more lately, Ukraine as we prepare for future wars.
"Change is the rule of nature," he added, reflecting on the IAF's future fighting domain. It also pertains to conflicts. We need to consider our readiness for the evolving nature of conflict. Such wars are unpredictable in terms of timing. It is our responsibility as military and geopolitical scholars to predict the nature and scope of upcoming conflicts. Our enemies are using space for military purposes. This can have a negative effect on our interests. As a result, you must improve. Is it appropriate for the Indian Air Force to transition to the Indian Aerospace Force? We must reflect on it because of the moment.
War weapons used remotely
The comment made by the minister is consistent with how future battlefields and armaments will change. Unlike the traditional battle plans, which cost humans more than the actual weaponry. However, advancements in weaponry and the rising value of human life gave rise to the idea of raising the price of armaments while lowering the human toll in conflict, which ultimately led to the creation of the Air Force. Military drones were developed in an effort to find a totally automatic strike weapon system, but the human cost was still present.
Military drones are proving to be one of the most effective weapons of war, with capabilities ranging from direct strike capability to logistical assistance. In addition to lowering the human toll of combat, it also increases the ability to penetrate the enemy's land and gives the victors a decisive advantage over their ability to suffer a serious defeat.
Why After the terrorist attacks of September 11, 2001, the US declared a "War on Terror" against islamist nations in an effort to exact revenge on the attackers. Terrorists were well-hidden throughout the land of these nations, taking advantage of their favourable terrain and political systems. They were unable to strike them deeply since the army or other conventional forces couldn't physically reach them. In order to conduct surveillance, launch attacks, and provide logistical support for its military soldiers, they opted to utilise unmanned predator UAVs (Unmanned Aerial Vehicles).
Drone weaponization in India
Defense Research Development Organization (DRDO) and Aeronautical Development Establishment (ADE) of the state are working together to develop drones that will be able to launch offensive strikes, such as DRDO Abhyas, a high-speed expendable aerial target (HEAT), and DRDO Ghatak, a stealthy unmanned combat air vehicle (UCAV). The Indian Armed Forces also employ reconnaissance drones like the TAPAS-BH-201 and Rustom.
Additionally, the new idea of a drone swarm is being created for the capability of autonomous mass attack. Air Marshal Anil Chopra (ret.) had stated during an exercise using these capabilities that "unmanned systems are better for dull, dirty, and dangerous missions." He continued, "Remember that there are a lot of benefits to using UAVs.
Future conflict is not restricted to any particular territorial limits; rather, it represents the unclear battlefield and unidentified foes' aims. When a battle is conducted remotely, distant from the intended targets, the liability of the attacking troops in terms of machine cost and human liability is decreased. Last but not least, drones are the future weapons of war and they will significantly alter how battles are fought.
AKANKSHA SINGH

B.Sc (Hons) Horticulture

Dr. YSR Horticultural University