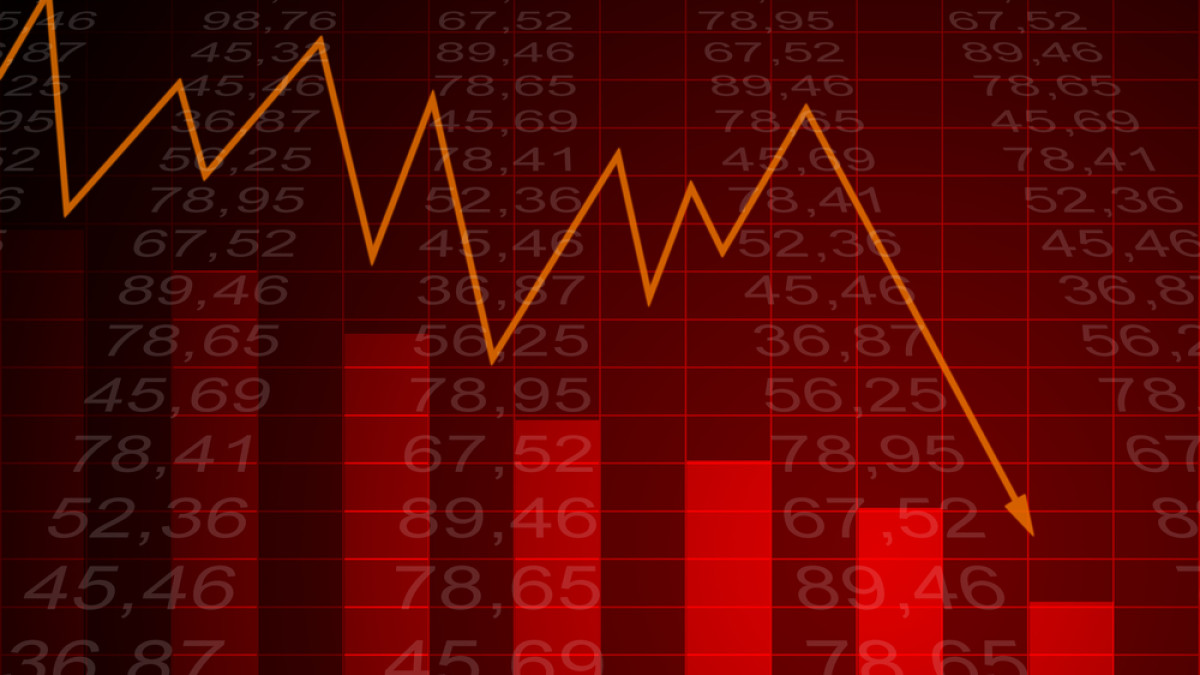 Recession is defined to be basically a slowdown- a contraction in economic activities on a very large scale. A very crude reason for recession is stated to be a "significant fall in spending". In a recession, economic output and employment also drop in addition to the aforementioned effects. Interest rates also decline as the central bank cuts rates to support the economy. The Business Cycle Dating Committee of the National Bureau of Economic Research defines recession as "a significant decline in economic activity spread across the economy, lasting more than a few months, normally visible in production, employment, real income, and other indicators. A recession begins when the economy reaches a peak of activity and ends when the economy reaches its trough". The determination of whether or not we are in a recession involves establishing a broad line in economic activity over an extended period of time, aer compiling and siing through many variables, which are, more oen than not, subject to revision aer their initial announcement.
Recessions take place because of a horde of reasons. Some of these are associated with the sharp changes in the prices of the inputs in producing goods and services. Eg, a steep increase in oil prices can be an indicator of an upcoming recession. Another possible reason for recession is a country's decision to reduce inflation by employing contractionary monetary or fiscal policies. Upon excessive use, these policies may lead to a decline in the demand of goods and services, gradually leading to a recession. Some other recessions might be due to financial market problems- steep rise in the prices of assets and quick expansion of credit oen coincides with a quick accumulation of debt. Such credit-boom triggered recessions are deadlier than others.
Now, the question that arises is that has India, in the very recent past, faced some, or all of the above-mentioned conditions? Has India, as an economy, reached a peak of activity? Or the most fundamental question- are we, the people of India, in a recession?
This question has been posed to numerous famous economists in the past few months, citing the fact that many economies are going down. There is a synchronized downturn in the US, Europe, Japan, and also in China, and that could take the global economy into a recession in the coming months. However, there is no such prospect of recession in India, because, although the growth of our economy may be affected by the ongoing aforementioned global conditions, we
will still manage to grow at about 6-7% in the next 2023-24 fiscal year. While the fears of the world slipping into recession due to the synchronized downturn may be true, the World Bank projected a 6.5 % growth rate for the Indian economy for 2022-23, a drop of one percentage point from its June 2022 projections, citing the deteriorating international environment, while the IMF projected a growth rate of 6.8% in 2022 as compared to 8.7% in 2021 for India. This means that despite the fact that the global conditions have reduced the overall magnitude of economic growth rate for India, they still haven't been able to push India into a recession.
However, IMF chief Kristalina Georgieva has stated that the global economy is moving from a world of relative predictability to one of greater uncertainty. This may be a cause for concern, but it is one for which we can not immediately do anything about. Retail inflation would probably be in the 6-7% range for some time, aer which it would peak and come down, according to Niti Aayog vice-chairman Rajiv Kumar. This, however, depends upto a large extent upon global oil prices as it can continue to rise due to the continued conflict in Ukraine.
The central bank is mandated to keep inflation at 4% with 2% of upside and downside margins. India's trade deficit is widening. With the negative growth of exports, it became clear that the country needs a real policy focus in this area on how to expand its exports of both goods and services. State-specific export promotion policies need to be formulated- to have one single export promotion policy for the whole country is senseless. Eg, Punjab is a double landlocked state and Tamil Nadu is a coastal state, and it has centuries of trading experience, so to have the same policies for both these states is not relevant. India's exports went negative aer 2 years, mainly due to the global demand slowdown, even as the trade deficit widened. Imports, on the other hand, rose due to increase in the inbound shipments of crude oil and some raw materials like cotton, fertiliser, and machinery.
Overall, it can be concluded that various factors affecting the economy of the country are already in play, however, despite all of that, it is quite true that India is not looking at the face of depression, at least not in the near future. So to answer the hanging question- No, we are not in a recession.
Aayushmaan Jha

BTech Electrical Engineering

IIT Mandi