The Man Behind the Act
Behind every big disaster there sits a genius and likewise today's story is no different – a genius going by the name of Sam Bankman-Fried (SBF), CEO of FTX – the 2nd largest crypto exchange in the world. A 30-year-old golden boy who was once on the Fortune and Forbes magazine covers, possessing a net worth of $26 Billion (equivalent to 2 lakh crores in Indian rupee) was soon to have contributed to the biggest scam in crypto history.
An Insight into the Origin of FTX's creator
MIT Graduate Sam, went from working at the New York Trading Firm – Jane Street Capital to forming his very own crypto trading firm – Alameda Research in 2017, after he had learned the potential of crypto trading. Alameda Research was made up of former MIT collegemates and former Jane Street colleagues which would later go on to be a key player in the main subject of our topic – The FTX Scandal. One of key figures in the Jane Street group was Caroline Ellison, a young graduate with little to no experience but would still go on to become the company's CEO.
The Birth of FTX and its relationship with Alameda Research
Sam, the humble billionaire, later in 2019 would go on to form his 2nd major project – FTX, a cryptocurrency derivative exchange (an exchange is basically a platform, used to store and trade one's cryptocurrencies) which also introduced its own crypto token – FTT, the notorious token that blew up this entire mess. Now what role did Alameda Research have in this? Sam's inner circle of colleagues, who were in no way experts but rather only a group of young misfits kept the high-level management in the dark about what was going on behind the scenes and were shamelessly using customer deposits as loans for trading. Alameda Research would later receive $10 Billion in FTX customer funds which was in no way legal as gambling and investing with customer funds without their knowledge is a clear violation in traditional finance. In simple words, billions of dollars of customer money which was deposited in FTX was used for gambling in the form of trading in Alameda Research, which is concerning as it is a clear violation of FTX's own guidelines. Both of these offices are located in the Bahamas only steps apart from each other.
The Rise and Fall of FTX
Sam stated that he had started FTX to offer advanced financial products like tokenised stocks that trapped the value of real companies like Tesla. People either really loved the idea behind FTX or really trusted Sam somehow because he managed to raise $2 Billions from huge invested banks like BlackRock. Crypto was rising like no tomorrow and FTX tried to be at the centre of it through the usage of Superbowl ads, celebrity advertising, geopolitical involvement, etc. Whatever Sam and his team of degenerate friends, lacking a board of directors was doing it was working and by July 2021 FTX was averaging $10 Billion per day in trading volumes. As Sam's empire grew, someone was keeping a closer watch than most. His name was Changpeng Zhao, commonly known as "CZ", CEO of FTX's direct rival – Binance who would later play a significant role in the collapse of Sam's empire.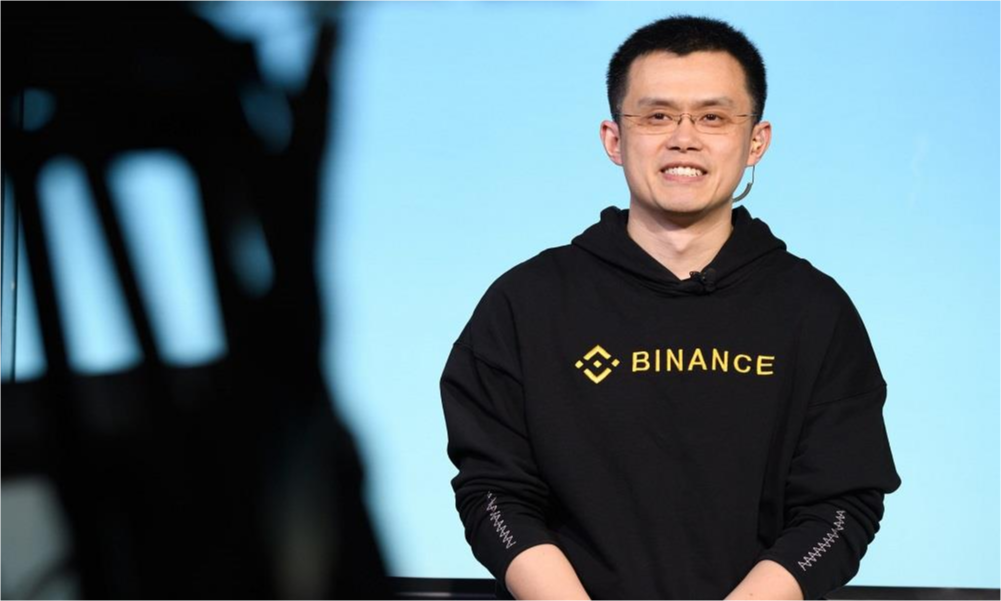 Following the recent inflation, the US government lifted interest rates which in turn led to the deep dive of crypto and other risk assets. As crypto firms began to blow up, Sam came out as the guardian angel and took into his own hands the task of buying the crypto from their books at record discounts. Now this didn't seem risky as everyone thought Alameda had more than adequate capital to spare but that wasn't the case as behind the scenes Sam and his friends were making huge loses due to bad trades and Sam's heroic bailouts. Now to help Alameda in return, Sam was secretly moving customer funds from FTX amounting up to $4 Billion. Publicly he went on to defend his actions by stating that it was a periodic transfer that would happen from time to time even in the far future and wasn't of concern. Sam's words however did not stop people from being suspicious of him as he had just performed the largest exchange of tokens ever and the recipient wallet wasn't one at FTX but one at Alameda. Sam tried to keep the matter hidden behind closed doors but to his surprise, CEO Caroline had accidentally slipped out and openly admitted to having sent customer funds to Alameda in a video call. Now the important part here is that these funds given to Alameda weren't in dollars but $4 Billions worth of FTX's own token FTT, created out of thin air. On November 2022, behind the scenes information about Alameda finally leaked which reported a very unhealthy balance sheet which showed that much of Alameda's $14.6 Billions in assets were also held in FTT, meaning it had no real value but only the artificial value attributed to it by Sam who also went on to use the same as collateral to finance his business. It wasn't much of a problem as long as the value of the coin went up but as the crypto market came crashing down questions about the real financial stability of FTX began swirling. It created the perfect stage for CZ to make his entrance.
From Friends to Bitter Rivals
CZ and Sam's relationship started as friends when CZ had bought 20% of FTX exchange for about a $100 Million 6 months after it's launch. Things started to get bitter when Sam would later buy back the same 20% for $2 Billion not in terms of actual money but the same valueless FTT token. CZ knew about the game that Sam was playing and later on the 6th of November, 2022 tweeted out declaring that Binance would dump the entire $2 Billion worth of FTT in the open market. The tweet shook the crypto world and money began bleeding out of FTX and fast. Users rushed to withdraw $6 Billion worth of crypto tokens from FTX in just 72hrs. Over the course of the next 2 days, FTT's value dropped over 80% which resulted in FTX's reserves fallen. FTX didn't even have the funds to pay out all the withdrawals as they had $9 Billion in liability and only $900 Million in liquidated asset. Later Sam would go on to publicly beg CZ for help and an agreement was even made for Binance to buy FTX.
The Inevitable Collapse
For a while it looked like a cutthroat business move as Binance was able to destroy and acquire its main competitor FTX. However, 2 days later Binance made a public announcement declaring that they were backing out of the FTX rescue and letting it collapse. This was due to the unexpectedly huge gap between the assets and liabilities of FTX that Binance had later found in their books. This news even shocked some of the FTX employee as most of them were kept in the dark about the true state of affairs. So, with no liquidity and no proper Plan B, whispers of bankruptcy filled the digital spaces of social media. Finally, on the 11th of November Sam resigns and publicly announces that FTX and Alameda are filing for bankruptcy. This led to one of the biggest crashes in the crypto market one had ever seen. Over $150 Billion were lost by the 15 largest cryptocurrencies in the market in just 3 days. And with that, FTX which was once valued at $32 Billion earlier in 2022 with investors including SoftBank and BlackRock was no more.
Conclusion
Sam over time, lost all of his wealth and currently has a negative net worth due to the stupendous amount of debt to his name. As for crypto as a whole now there's a whole lot of risk and uncertainty involved than prior to the FTX scandal. Former bankruptcy lawyer of energy company Enron Corporation, John Ray III steps in as the new CEO of FTX to do an in-depth analysis. As for Caroline, it is rumoured that she has fled to Dubai to escape from the US extradition treaty. All in all, the main perpetrator Sam is looking forward to somewhere as close as 100 years of imprisonment.
Dipankar Kalita
Diploma in Electrical Engineering

Assam Engineering Institute