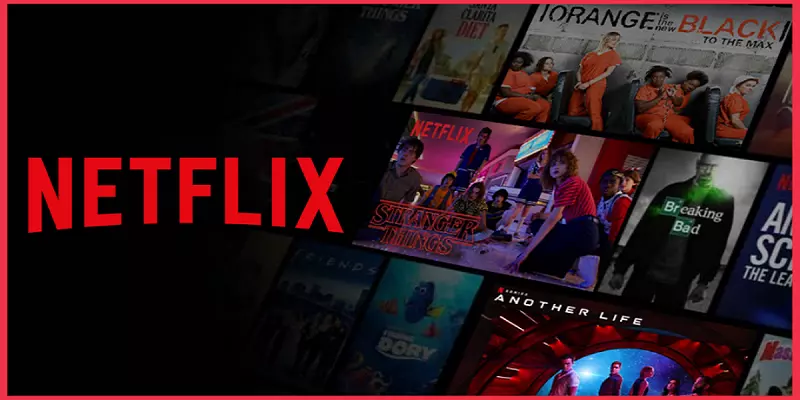 Netflix: From Zero Profit Video-rentals to Worldwide Streaming Service
The year was 1997, James Cameroon's blockbuster Titanic was soon to hit the movie theatres. The movie industry had only grown larger and larger since the 70's and 80's. While everyone wanted to keep-up with the latest releases, not everyone could find the time to hit the cinemas in order to watch the new Tarantino hit. Such people looked up to their saving grace – video-rental services (movies recorded in video-tapes are bought by customers for a limited period of time for a specific amount of money). One such individual was Reed Hastings, a mathematics bachelor, who was a little late in returning his rented copy of Apollo 13, due to which he now had to pay an overdue fine of $40. This slight inconvenience along with the introduction of DVDs in the west in the same year led to the inception of what we know today as the largest streaming platform on the planet. On August 29th, 1997 Reed Hastings together with his friend Marc Randolph in Scott's Valley, California started the DVD movie-rental services named Netflix. The move although revolutionary didn't bring in much of a profit as DVD players were not so relevant in the American households yet. Hastings however, believed in the potential of the lustrous circular disc and kept going with an introductory offer of a 7-day rental package for $4 with an additional $2 shipping fee. They had a strong start as within 48hrs they had to upgrade their website bandwidth due to excessive traffic. Later on, in 1999 Netflix signed a $30 Million deal with Groupe Arnault which opened the gates to a subscription based rental service called the Marquee Program. For just under $16 a month, one could rent as many DVDs as one wanted without any overdue fee. At this point Netflix was already getting around 10,000 orders per day but brought a total revenue of only $5 Million, which minus the cost of the content acquisition actually led to loses on Netflix's part. Netflix's huge breakthrough wouldn't happen until 2007, when they finally decided to go digital.
Netflix's New Embarkment: The OTT Crusade
Netflix first started offering streaming of on-demand videos in 2007 with no additional charge initially. The catalogue however was nowhere as good as the offer as popular movie rights were pretty difficult to acquire initially. Netflix did not let a minor inconvenience as such hamper their way to worldwide popularity and hence in the following years signed deals with major production houses like Paramount, MGM, Lionsgate, etc. They also pushed for partnerships with every other huge brand on the market and before long they were teaming up with Apple, PlayStation, Xbox, Nintendo, etc. Later on in 2011, Netflix went on to announce their first ever original piece of content. It was a political drama, going by the name of House of Cards directed by David Fincher. The show started airing on February 1st 2013, when Netflix made their bold move of releasing the entire Season 1 at once. This bold decision by Netflix would later revolutionize the way people perceived TV as it introduced the culture of binge-watching. Following the same format, they also dropped Arrested Development andOrange is the New Black later that year. Using this brilliant combination of binge- watch and suggestion algorithms, Netflix had succeeded in keeping people glued to their platform. By the end of 2016, Netflix had easily become the sole biggest bread-winner in the OTT race having spent a whopping $6 Billion dollars in content acquisition to keep competitors away. They were lonely at the top but not for long.
The Crown-bearer's New-born Rivals
Seeing Netflix's long running success popular e-commerce company Amazon wanted their share of the pie and following that same ideal on December 14th, 2016 globally launched their very own video streaming service Prime Video. Following suit, the multinational entertainment conglomerate, Disney in 2017 announced their own media streaming platform to rival Netflix. However, they took their own sweet time to deliver on that promise during which a number of other services made their debut. The noteworthy ones being – Hulu, HBO Max, Apple TV+, Zee5, Sony LIV and eventually Disney's own Disney+ with the Indian version being called Disney+ Hotstar after dominant Indian streaming service Hotstar got integrated with Disney in 2020. They sure were late to the party but they were ready with their acquisition of a lot of popular media franchises.
The Dethronement?
Despite the heavy competition Netflix was still number and refused to let go of the position. Around early 2020, the world was hit by a pandemic which was a jackpot in disguise for Netflix as people were asked to remain indoors and, in their boredom, spent all their time mindlessly binge-watching all the shows they had ever wanted to watch. This resulted in a massive boost in Netflix subscribers which were far more in number in comparison to the other platforms. From early 2020 to mid-2021 Netflix's subscriber count grew up to 200 million, but it was soon going to change. In Q1 of 2022, it was first revealed that Netflix has lost over 200,000 subs and they could potentially lose even over a million subs in Q2 of 2022. This resulted in investors questioning their decision and in just a couple of days they lost over $50 Billion in market value. To make matters even worse Netflix had started their own weird schemes of cracking down password sharing, raising the prices of all their pre-existent plans and introducing ads- based subscription plans. This seemed like a desperate move as seeing the growth slowly decline Netflix just decided to squeeze more money out of their existent customers which further declined their customer counts. Even on the content front, Netflix is easily losing out to competition. With all these other companies pulling out their own content off Netflix to stream it on their own platform while Netflix struggling to create quality original content is also affecting the content library in a major way which can easily influence people to abandon Netflix and go for a much better content rich platform like Disney+.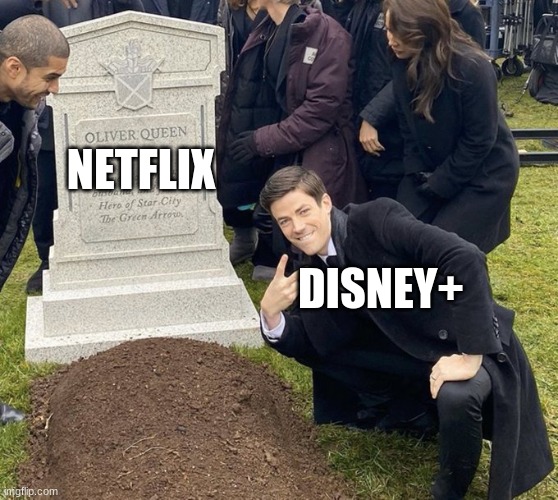 Conclusion
Netflix is a prime example of a company not being able to hold its own during times of crises, further resulting in ridiculous measures taken to make the situation even worse. It however is not the death of Netflix, not even close. It still holds the title for the most subscribed platform in the OTT competition and still hasn't let go of its crown. By the end of Q2 of 2022, Netflix still has over 220 million subscribers and is nowhere close to getting dethroned yet. But with the decline in quality content and subscription price hike, only time will tell how close Netflix is to falling to the ground and whether it'll be Amazon or Disney+ who ultimately ends up as the successor and the real King of OTT.
By : Dipankar Kalita
Diploma In Electrical Engineering
Assam Engineering Institute