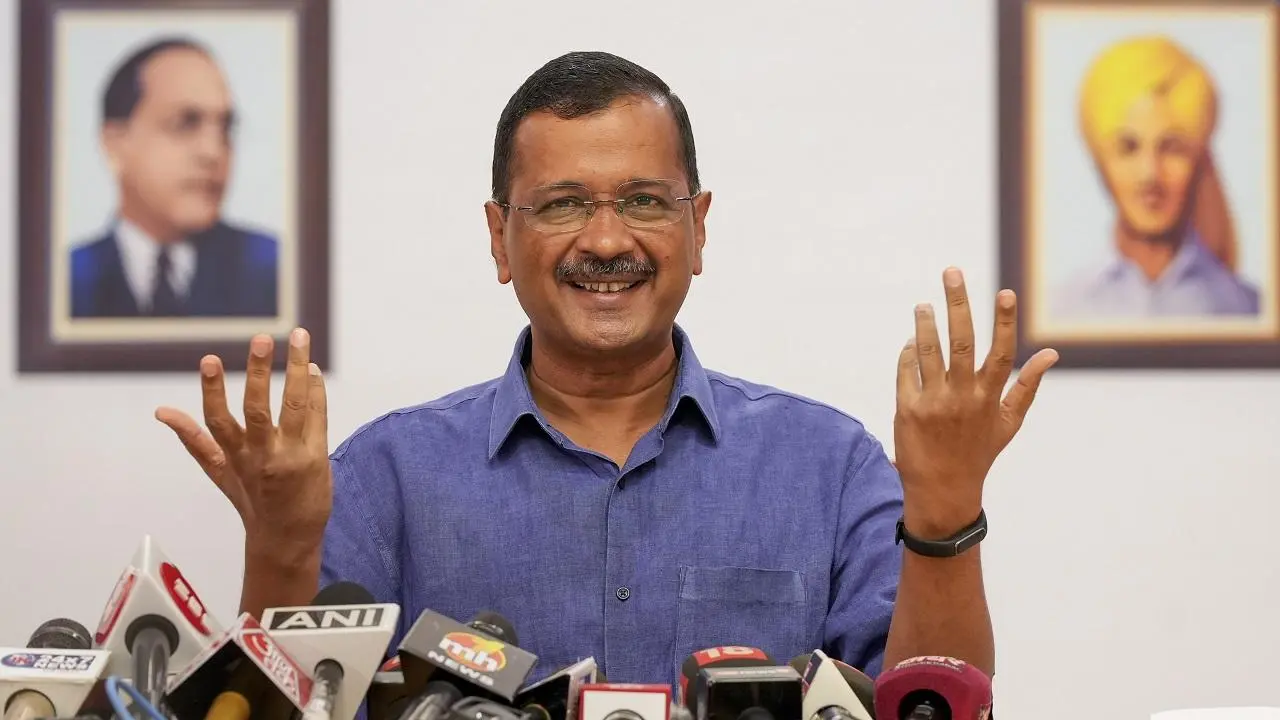 Arvind Kejriwal is undoubtedly young and has time on his side. Winning Punjab would inspire him to expand the reach of his Aam Admi Party to other states, but is it possible for him to realise his ambition? It might be challenging to stop his ascension because the other regional satraps have a strong grasp on their fiefdoms. Whatever the strategy, it will take a while. Even if Kejriwal wins half a dozen states by 2024, competing with Modi or Congress, which still has a national presence despite its decline, will be an impossible challenge. Already, Kejriwal's fans portray him as a potential danger to Modi and a national leader. Some believe his objective may be 2029 or perhaps later rather than 2024. He has age on his side, after all.
Kejriwal is a wily, unscrupulous, sensationalist, and ambitious politician on a mission to scale new heights. Kejriwal gained notoriety after he joined Anna Hazare-led India Against Corruption movement and assumed the role of the organization's spokesperson. In 2012, he acted swiftly to embrace the opportunity and found his Aam Admi Party. In eight years after he won Delhi with a resounding majority three times, Kejriwal has taken power and expelled the majority of the founding members who posed a challenge to him. He even took a stand against Anna Hazare. He began creating a cult of personality around himself.
AAP and the Congress party currently have roughly equal power in that they each control two states. I want to tell everyone in the nation to recognise their power and take a stand. It is time to start a revolution in our nation. 75 years have already been wasted. Time is of the essence. The AAP should be open to everyone. The Party does not go by the name AAP. It serves as the revolution's moniker. Kejriwal yelled after winning Punjab, "AAP is a name for realising Bhagat Singh's goals.
What is Kejriwal's plan of action? Who do the remaining voters support because the BJP receives about 40% of the vote? Kejriwal is aiming for that 60%. But he needs to tell Congress, other local satraps, and even independents about this.
The first goal is to seize the Muslim and Dalit voter base of the Congress party. Even in Punjab, Congress was his main aim. Raghav Chadha, the leader of the AAP, has publicly declared that his party would "naturally replace the Congress as the national party. Other regional satraps, like Y.S. Jagan Mohan Reddy (Andhra Pradesh), Mamata Banerjee (West Bengal), Naveen Patnaik (Odisha), and K. Chandrasekhar Rao (Telengana), to name a few, have all won elections by pulling away supporters of the Grand Old Party.
The next phase for Kejriwal is to expand to other states. The AAP leader has his sights set on places where the BJP and Congress are engaged in a direct conflict. Over 200 seats are held primarily by the two parties. He seeks to position himself as an alternative, pleading with people to support his "Delhi model." As is evident in Punjab, if he wins, it will only be at the expense of Congress.
The third is to gain access in the local states that are ruled by satraps. Following his success in Goa, Kejriwal is now turning his attention to Telangana, where he is shortly preparing a state-wide padayatra. He's already made an attempt in Karnataka. The plans for the AAP to enter Tamil Nadu on the back of actor Kamal Hasan's film Makkal Needi Maiaym have failed. The MNM has not advanced at all in the state.
Some claim that the AAP is spreading the butter too thinly and going beyond what it can support. However, the AAP is overjoyed with Punjab's triumph and intends to run its candidates first in Gujarat and Himachal before expanding to other states.
But Kejriwal has a challenging issue. The BJP would like Congress to maintain some relevance as this trend grows in order to slow the ascent of AAP. After all, Modi has continued to criticise Congress misrule eight years after taking office, proving that the party is nothing more than a convenient whipping boy. The BJP wants Congress to continue existing in states where the AAP may become a third force.
A non-BJP front is being formed by a number of non-BJP chief ministers, including Mamata Banerjee, KCR, M.K. Stalin, and others; however, Kejriwal is not eager to join them, despite the fact that he has not ruled it out.
Given the current state of the congress, Kejriwal is a promising and dependable leader who may surely turn things around in the long term which can be demonstrated by his success in the recent municipal elections and his return to power in Delhi indicate that people have confidence in his leadership.
Pragati Pragi 

B.A.L.L.B HON'S

N.L.U Vishakapatnam