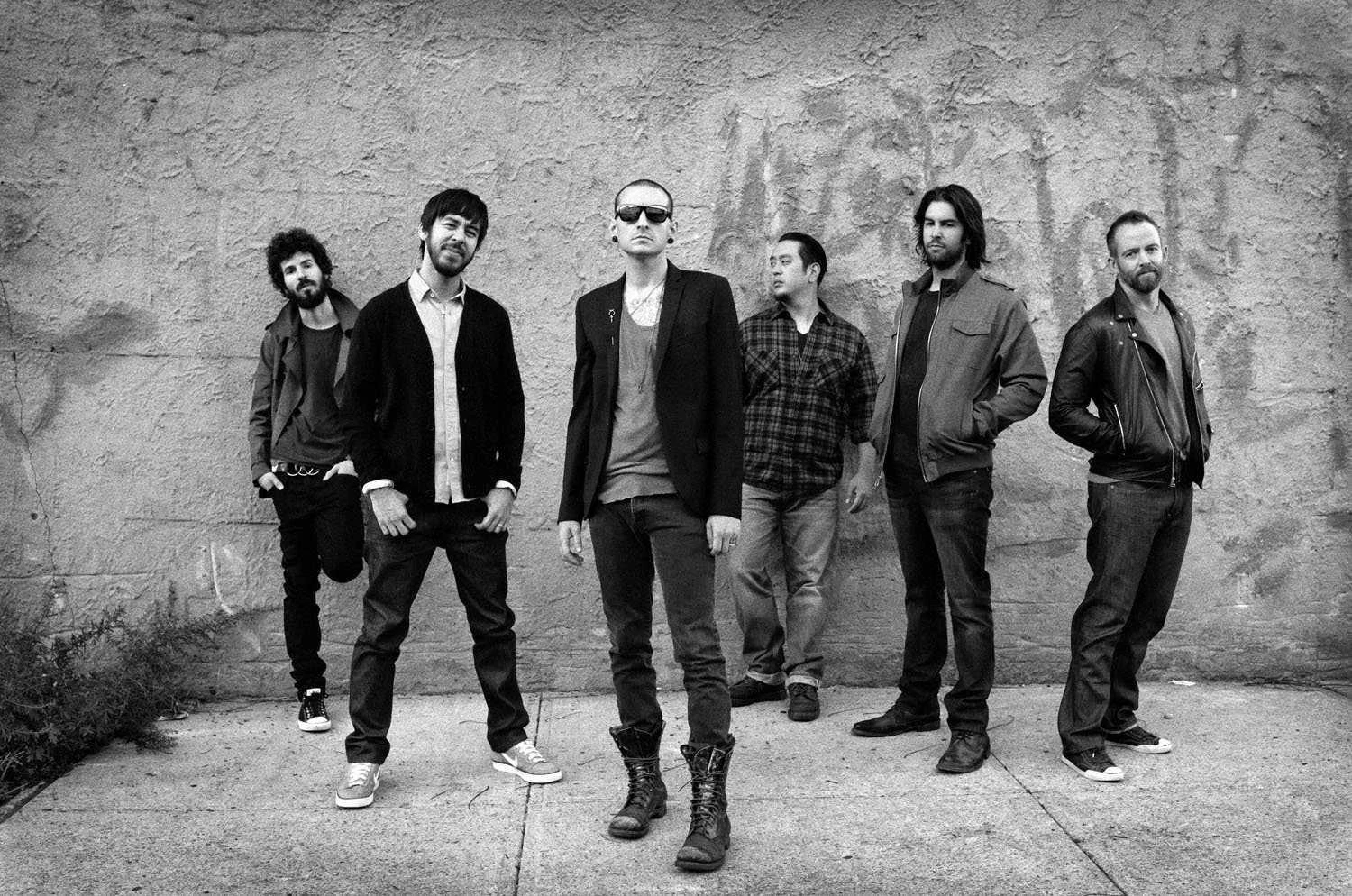 The reason genre-crossing bands avoid harsh criticism is that they frequently switch up their musical genres is either to demonstrate their musical talent, avoid being perpetually lumped into one genre, or because each new musical endeavour outperforms expectations and demonstrates that you can try new things and actually nail them. Over the years, Linkin Park has been the leader in terms of experimenting and taking their fans on a journey (both successful and unsuccessful), and occasionally, but not as frequently as with the release of "Heavy," they have erred. Linkin Park, who were previously a bright spot in the nu-metal scene in the late 2000s, utterly blew rock fans away with their Hybrid Theory album. It featured a new blended blend of strong rock with rap and electronic sounds with a DJ all rolled into one. It was so amazing and favourably accepted that the group really won the Best Hard Rock Performance Grammy for their hit "Crawling" in 2002. From Channel [V] to movie soundtracks to OzzFest and Korn's Family Values tour invitations, the band was everywhere.
The band then released Reanimation, which included remixed versions of their Hybrid Theory songs mixed by guest DJs and including artists singing on their earlier, well-received tunes. Although it wasn't as well received as the first album, it was our first taste of the band trying something new, and it laid the stage for one famous follow-up record even though its popularity was lower.
It's difficult to follow up an album that brings you enormous international success and recognition, but because of the intense anticipation surrounding the release of 2003's Meteora, everyone was talking about it and speculating about whether it would be another instant success story for the band or a failure like so many acts before them. A resounding success, indeed. With the release of singles like "Somewhere I Belong" and "Faint," the band revived elements from its previous album, including Mike Shinoda's renowned rapping abilities, strong guitar riffs, screaming, and electronic sounds. At this point, the band was unstoppable, selling tens of millions of albums worldwide and solidifying their status as one of the biggest acts to watch in the years to come.
After all of the hits from Meteora were released in the end of 2004, LP tried something different with the Collision Course EP with Jay-Z (before his Mr. Beyonce days), featuring Live Footage of the band effortlessly fusing their songs with Jay's. Once more, it worked like a charm. It was brilliant how they combined their songs by slowing them down to match his tempo. It had been a while since pure rap and rock had come together in one convenient place, and at this point, a tonne of rap fans would have been flocking to rock concerts and vice versa. Both acts helped each other's fanbases grow larger and we saw Jay-Z receive a bit more mainstream radio airplay here in Australia because of it.
The band signed on as the official soundtrack artist for the Transformers franchise four years after Meteora's breakthrough success, but not before both of the band's frontmen took time off to work on their respective side projects: Mike with Fort Minor and Chester Bennington fronting Dead by Sunrise. However, as soon as they let loose their music (and tension, perhaps!?) they were back with LP, releasing songs to go with each Michael Bay Hasbro movie that was released over the course of the following four years. First up was "What I've Done" from Minutes to Midnight, followed by "New Divide" as a stand-alone single for the soundtrack of the second film (for which the band also composed the score), and "Iridescent," which concluded the so-called trilogy in a ballady style so different from their debut album, which was released 11 years earlier. I would venture to suggest that the band lost sight of what might have been their original plan about 2009, but since I detest spoilers in real life, I'll start by going back to Minutes to Midnight from 2007, which was LP's final respectable album from the late 2000s.
The album's first discernible shift in genre came after it was delayed and lost all but two of the group's heavier tracks. The final remaining examples of Linkin Park's appeal to devoted followers were "Bleed it Out" and "Given Up." "Given Up" even provided us a hint of what it might have been like had the band proceeded down that darker path with one of the best breakdowns and screams ever heard. The two songs were flanked by slower, more ballad-like compositions, which delighted the masses of commercial radio fans who embraced the new direction and forked over their hard-earned cash, perhaps unaware of the band's previous artistic history in the majority of cases.
In 2010's A Thousand Suns, which served as yet another commercial success for the band and a departure from the Transformers franchise with LP at its helm, the electronic sound took control. The Catalyst, the album's lead song, made an effort to reunite long-lost fans with a fairly lacklustre attempt to bring the "heavy" back. Elements of Meteora were also sprinkled throughout, but they sadly missed the point. Mike Shinoda sung more than he rapped, Chester rapped more than he yelled, and the only hard rock song on the album was "Blackout." Pianos were also featured more frequently. We were now being forced to endure a completely rebuilt, rebooted mainstream anthem rock band, which in turn could have been excellent had they toured Australia more to show us this. It appeared that the band had shed any meaningful resemblance of their history from existence. Unfortunately, the burden had vanished and was only a dim remembrance in our memories.
Living Things was released in 2012, two years after this, and once again the lads chose to have Rick Rubin and Mike Shinoda produce the album. Once more attempting to incorporate elements from Meteora's success, debut song "Burn It Down" surprised me by actually succeeding. The song sounds like it was left over from their classic album from 2003. Mike was back to rapping, Chester was still singing perfectly like he used to despite the lack of shouts, and the rest of the band coordinated their efforts to ensure that these two front-runners were at their best. Possibly the best of the previous three albums, it appeared as though Linkin Park were slowly but surely making a comeback.
Then, almost by accident, The Hunting Party was released in 2014. In "Keys to the Kingdom" Chester Bennington's hushed, grainy scream was followed by pounding guitars, explosive drumming, and a fast-paced tempo, all of which made fans immediately smile. We have been missing Linkin Park till now. With this album—their first without Rick Rubin as producer since Meteora—they had either rediscover themselves or shed some baggage. Guilty All The Same's formula was similar, which is the evidence that the band opted to pay attention to what their fans wanted rather than what they believed they ought to do. This album came the closest to a record paying tribute to the band's previous beginnings in years, despite lacking some essential components, such as the louder, angrier shouts heard on the band's first two releases.
After three years, Linkin Park abruptly revealed last week that One More Light, their upcoming album, will be released in 2017. At the same time, the band gave fans their first taste of what's to come in the shape of the song "Heavy." We all individually pressed play on what we believed would be a key moment in history for the band and their devoted followers while still grieving from The Hunting Party's emotional impact and after enough time had elapsed to forgive them for their prior efforts. Unfortunately, the music that met us was the same old electronic pop trash that is currently heard in every other song aired on the radio.
Everything you need to know is right here, in plain sight. Everything dates back to their collaboration with Rick Rubin after Meteora. They spent too much time on a man who built them into a mainstream pop-rock playing band of sell-outs that seem to simply want to appeal to a new audience every few years, away from their heavier, rockier roots. I'll tell you what, if this new album is half as bad as the lead single, I'm disowning Linkin Park as many of you did years ago and hanging up my appreciation for them. The past is no more. It's time to mature and let go of the past's nostalgia.
PRAGATI PRAGI

B.A.L.L.B HON'S

N.L.U. Vizag