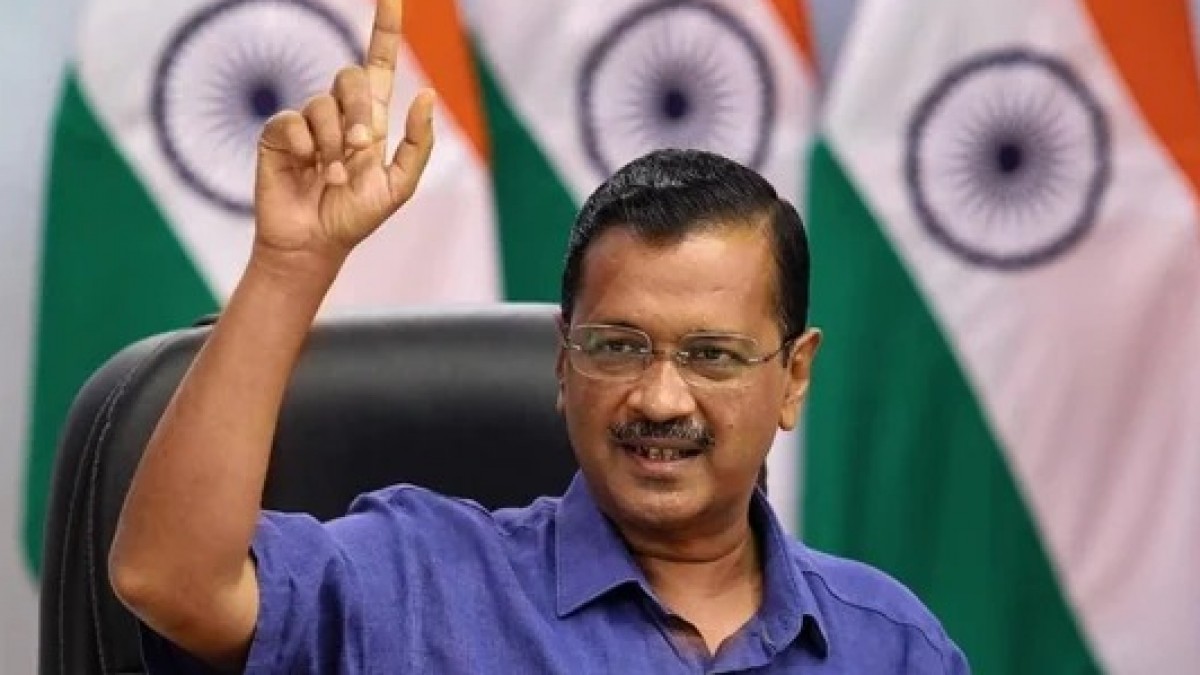 Unlike other political leaders who just make fake promises on loudspeakers, Kejriwal proved to be the voice of the common people. Witnessing the honesty and sincerity of AK, the people of Delhi led the Aam Aadmi Party to strike hat-trick. It has truly proved itself as government of the people, by the people, and for the people. One can't spot the changes by barely looking at Delhi; for that, you need to experience them. The people of Delhi are lucky to have an educated and credible CM.
Some of his notable contributions are:
Education system
● The removal of management quotas for admissions to schools ensured that every student had a fair right to admission on an equal platform.
● He left no stone unturned in ensuring that government schools were on par with the private ones. Be it infrastructure or teachers, everything was well-supervised.
● Keeping a check on hiked private school fees proved to be a sense of great relief to a middle class family.
● Small ventures like introducing smart classes to the conduct of PTM had a voluminous effect on education.
● Construction of 20,000 new classrooms for government schools in just 5 years beating the record of 17,000 classrooms in 70 years.Water and electricity relaxation
● 100 percent subsidy for consumption up to 200 units and 50 percent subsidy for 201–400 units .
● Certifying the costless consumption of 20,000 litres of water per house per month.DTC bus
● Offered a free ride to female passengers by giving them pink tickets. Mohalla clinic centres
● Operated 301 affordable health clinics that offered free medical and first aid services, which benefited more than 2 crore people.
Air pollution
● The continuous struggles of Delhi in fighting air pollution are not hidden, but by keeping a lid on air quality and weather forecasts, the AK government has brought the rating down by 25 percent.
Yamuna rejuvenation
● Kejriwal promised to meet the deadline for freeing the Yamuna River from sewage waste and assured the construction of reservoirs.
Unauthorised colonies
● As he said, "It is easy to talk about unauthorised colonies, but it is difficult to work for them." They spent Rs 8,000 crores on the development of unauthorised colonies.
Covid management
● ● ● ●
Initiation of a paediatric task force.
Setting up 500 ICU beds in just 15 days,forming a temporary hospital .
A rapid response centre was inaugurated at Rajiv Gandhi Super Speciality Hospital.
Kept a close eye on the spread of the Omicron variant of COVID-19 and increased the testing capacity to 3 lakh per day.
Apart from this, some of his bullet contributions, such as giving a compensation amount of Rs 1 crore to the policeman who lost their life while serving to the construction of road lights and concrete roads, made him the face of Delhi.
His government has shown the return of the TINA factor, which says "there is no alternative." The Delhi election has faced the same situation, as there was no other credible candidate who can counter Kejriwal. His functioning has given India an example of the "Delhi model of governance."
This journey has not been a cakewalk for him. The media has tried their level best to hit his reputation, but this IIT graduate was clever enough to put them back and become a topic of discussion in every house, which helped him to firmly establish his idea. People loved his straight-forward replies, which proved him to be a headstrong leader.
AKANKSHA SINGH

B.Sc (Hons) Horticulture Dr. YSR Horticultural University