In the midst of INDO-PACIFIC tensions, China makes a new bold move. China's Communist Party has sent a warning to Japan on its stand on Taiwan. If Japan interferes with Taiwan, China warns "nuclear war." According to reports, the Chinese Communist Party posted a video (CCP). The video was broadcast on a Chinese communist party approved channel. After receiving over 2 million views, the controversial video was removed. The viral video highlights China's nuclear threat.
"We will use nuclear bombs first. We will use nuclear bombs continuously. We will do this until Japan declares unconditional surrender for the second time."

– viral video on CCP channel
"When we liberate Taiwan, if Japan dares to intervene by force – even if it only deploys one soldier, one plane or one ship – we will not only return fire but also wage full-scale war against Japan itself. "

– viral video CCP channel
TAIWAN, CHINA, AND JAPAN
Taiwan is a small island off China's southeast coast that has been ruled separately from the mainland for the past seven decades. Beijing claims absolute authority over Taiwan, despite the fact that it is a democracy with a population of 24 million people. The threat video comes two weeks after Taro Aso, Japan's Deputy Prime Minister, stated that Tokyo must "protect Taiwan." Zhao Lijian, a spokesperson for China's foreign ministry, also asked Japan to change its "mentality" on the matter.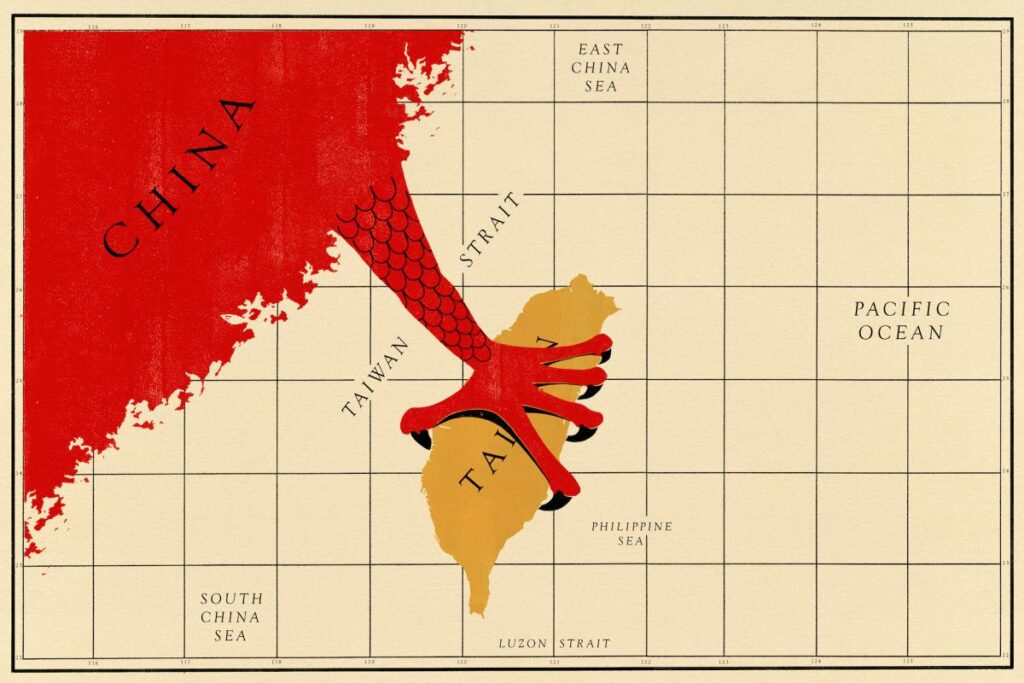 "We once again urge Japan to approach the relevant issues with the right mentality, and show its respect for China's sovereignty and sincerity in upholding regional peace and stability."

– Zhao Lijian
He emphasised that "Taiwan is part of China," that it is Beijing's domestic matter, and that it is a component of China's reunification efforts. Lijian also stated that "China never permits any country to interfere in the Taiwan situation in any manner." Taipei has strengthened strategic ties with democracies such as the United States and Japan in order to establish its sovereignty and gather support against China. To maintain its claim to Taiwan, China has stated that "Taiwanese independence" will result in "war."
WHY IS JAPAN CONCERNED WITH CHINA?
Tokyo is concerned about Beijing's increasing dominance in the South China sea. Japan is looking to deepen security ties with other nations including Taiwan's ally US. China has claimed Japanese-controlled Senkaku islands as its own and calls it Diaoyu. Shingo Yamagami, Japanese Ambassador to Australia. Each and everyday Japan is struggling. We have this issue of national security. We have this issue of Senkaku as well. So, l will give you one example. We incorporated the Senkaku islands back in 1895. For more than three quarters of a century, they were silent. So, for the first time in history, 1971 after 70 some Years, they made their claim to those islands. But not only that, they started sending their ships to those Japanese islands. This is the blatant attempt to challenge the status quo in the East China sea. So, this is the kind of issue we are facing right now, you know.
IN FIGHT AGAINST CHINA, THE UK SUPPORTS JAPAN.
In September 2021, the Queen Elizabeth aircraft carrier and escort ships from the United Kingdom will sail to Japan. To fight China's supremacy, the United Kingdom stated that two warships will be permanently stationed in Asian waters. After Japan expressed concern about China's rapidly expanding territorial ambitions in the region, the United Kingdom decided to take this step. The threat video, according to British defence security Ben Wallace, does not worry the UK. He stated that once international law permits, a new British aircraft carrier would sail to Asia.